East Ekimae Clinic Shinbashi
ED Specialty Outpatient
Price Table of ED Drugs
(Shinbashi Clinic)
診察費
価格
医師による診察費
0円

(税込)

費用はお薬代のみ
薬剤名
メーカー
容量
価格
Cialis

®

Cialis

®

Nippon Shinyaku Co., Ltd.
20 mg (1 tablet)
1,800yen

(w/tax)

10 mg (1 tablet)
1,700yen

(w/tax)

Generic Ciaris
Generic Ciaris
Sawai Pharmaceutical Co., Ltd.
20 mg (1 tablet)
1,400yen

(w/tax)

10 mg (1 tablet)
1,350yen

(w/tax)

Levitra

®

Levitra

®

Bayer Yakuhin, Ltd.
20 mg (1 tablet)
1,800yen

(w/tax)

Generic_Levitra
Generic_Levitra
Sawai,inc.
20 mg (1 tablet)
1,600yen

(w/tax)

10 mg (1 tablet)
1,500yen

(w/tax)

Viagra

®

Viagra

®

Pfizer Japan, Inc.
50 mg (1 tablet)
1,500yen

(w/tax)

25 mg (1 tablet)
1,300yen

(w/tax)

Generic Viagra
Generic Viagra
Yoshindo, Inc.
50 mg (1 tablet)
980yen

(w/tax)

Kissei Pharmaceutical Co., Ltd.
50 mg (1 tablet)
980yen

(w/tax)

Fuji Chemical Industries Co., Ltd.
50 mg (1 tablet)
980yen

(w/tax)

25 mg (1 tablet)
440yen

(w/tax)

25 mg (1 tablet)
550yen

(w/tax)

Towa Pharmaceutical Co., Ltd.
50 mg (1 tablet)
980yen

(w/tax)

Viagra OD Film

®

Viagra OD Film

®

Pfizer Japan, Inc.
50 mg (1 sheet)
1,000yen

(w/tax)

25 mg (1 sheet)
800yen

(w/tax)
#php if(PAGE_CLINIC != 'osaka' && PAGE_CLINIC != 'nanba') : ?> #php endif; ?>
We are a trusted clinic
providing authentic products
Some drugs which are not approved in Japan may look like approved products.
East Ekimae Clinics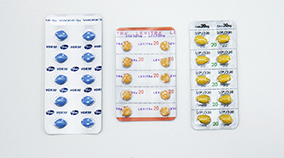 A Clinic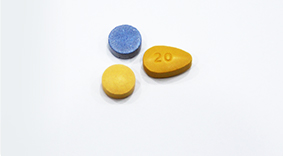 B Clinic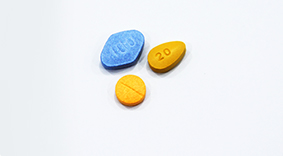 Of clinics which prescribe medication for ED treatment, there are some which prescribe drugs that have been imported from overseas and are not approved in Japan. The quality of these drugs is not assured, since non-official medical products may contain different amount of active ingredient from that shown on the label or no active ingredient at all.
Furthermore, the color and shape of non-approved drugs may look extremely similar to official medical products, and even experts may find it difficult to distinguish them unless directly compared with the genuine product. There have been cases of serious side effects after taking non-approved drugs. It is critical that you choose a clinic which prescribes medical products which are officially recognized in Japan in order to receive safe treatment.
Even if drugs are written about in magazines and such,
non-approved drugs are not safe.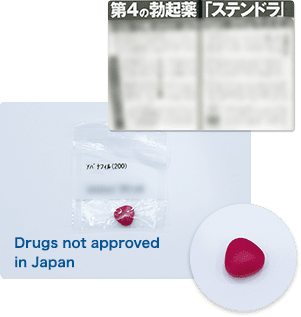 In Japan, the only drugs officially approved for ED treatment are "Viagra®," "Generic Viagra," "Levitra®," and "Cialis®."
Even if you see other drugs for ED treatment on websites or in magazines, drugs other than those above are not approved in Japan.
Aside from non-approved drugs being purchasable online, there are even ED treatment clinics that prescribe drugs which are not approved in Japan. Please be careful as non-approved drugs can cause serious side effects.
Erectile Dysfunction (ED) Treatment
It's now easier than ever to receive ED treatment since the recent advent of generic drugs and introduction of multiple new drugs other than Viagra, Levitra and Cialis, increasing the options of patients. At East Ekimae Clinic Shinbashi, our visiting hours are until 8 p.m., and given that we are located within a 1-minutue walk from the station, you can stop by on your way home from work or during your lunch break. At our clinic, since we do not require your insurance card and the only costs are for drugs, we are able to prescribe relatively affordable drugs for ED treatment without your company or family having to know. If you would like to see more information before visiting us, you can check out accounts on our website of people who have actually used drugs for ED treatment.
Directions
Tokyo, Minato-ku, Shinbashi 1 chome-15-7, Shinbashi NF Building, B1,105-0004
By the JR lines:
1-minute walk from JR Shinbashi Station, Hibiya Exit
By the Tokyo Metro:
0-minute walk from Ginza Line/Marunouchi Line, Shinbashi Station, Shinbashi-Uchisaiwaicho Underpass, Exit B
By the Toei Subway:
2-minute walk from Mita Line, Uchisaiwaicho Station Exit A2
By the Toei Subway:
3-minute walk from Toei Asakusa Line, Shinbashi Station Exit 6
By Yurikamome:
5-minute walk from Shinbashi Station, Exit A1
Clinic Director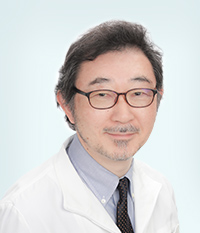 Jun Kato, MD
Career
Graduated from the National Defense Medical College

Resident doctor at National Defense College Hospital/Mishuku Hospital

Kaiho Hospital (Tatebayashi), Gastroenterological Surgery

Ishiyama Hospital (Sapporo), Proctology and Gastro surgery

Epworth Hospital, Melbourne, Australia

GP at Oofuji North Clinic (Amagasaki)

R&D Director at various foreign based pharmaceutical companies

Appointed as Director of East Ekimae Clinic Shinbashi